The Beauty, Simplicity and Ease of Preserved Moss
European interior design trends are influencing the way many Australian businesses and organizations bring a touch of the great outdoors into their interior spaces. From office spaces, shopping centres, to aged care facilities, preserved artificial moss wall and artificial vertical gardens are the perfect touch for creating a business or living space you – and your customers and clients – will love.
Moss is the perfect greenery for creating an interior living wall. Of course, while living natural moss is beautiful, it does have its drawbacks. It attracts insects and bugs and requires a lot of maintenance and upkeep. This is why preserved moss is the smart choice. It gives you the beauty and aesthetic appeal of live moss without making demands on your time and attention.
At Parker Road, we pride ourselves on providing you with the best preserved moss Australia has to offer. Our top-quality moss has a plethora of unbeatable benefits. For one thing, it's easy to order, configure, and have installed. Once installed, the product is virtually maintenance free. Unlike traditional moss, the living walls we create don't require watering, trimming, or exposure to sunlight.
Parker Road preserved moss is also insect proof. In addition to remaining insect free, it will never decompose, never get mouldy, and never have a foul odour. It also does more than just add to the visual appeal of your property. Artificial Moss wall adds a layer of acoustic insulation that improves your interior sound quality. You'll love the energy savings and added protection of the thermal insulation it provides.
We don't decorate your building with just any moss. Ours is imported from Italy and goes through a strict quality control and preservation process. That process ensures you receive the best interior greenery and preserved moss Australia has to offer. It will survive years of use, won't struggle with the humidity in the air, and won't fade or dry out. Our superior quality living walls are fire safe, safety tested, and ignition-proof.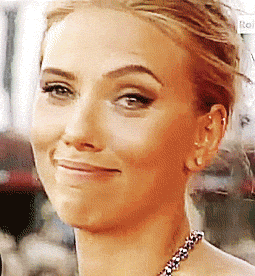 Architects and space designers love working with preserved moss for the many benefits and application possibilities. It has been used for centuries to create greenery walls, vertical gardens, and nature-inspired accent walls. It's one of Europe's highest trending design elements for a reason – because it looks and feels like living moss without needing the care and feeding living moss demands.
Yes, our moss is real. It's preserved, but it isn't fake or artificial. It's real moss, carefully preserved to give you the look you want without extra work you don't need. We use only naturally grown and harvested Reindeer Moss. It's responsibly sourced, sustainably harvested, and never harms Australia's amazing environment.
Our ecologically responsible process of preserving our moss includes soaking it in an entirely plant-based preservation solution. We care so much about being responsible stewards of the earth's natural resources that even the products we use to preserve our moss are biodegradable!
So, don't settle for fake or artificial moss without speaking to the expert team at Parker Road. We'll show you exactly how to bring the beauty of nature inside, wake up your space, and bring it to life. See our gallery of work here.